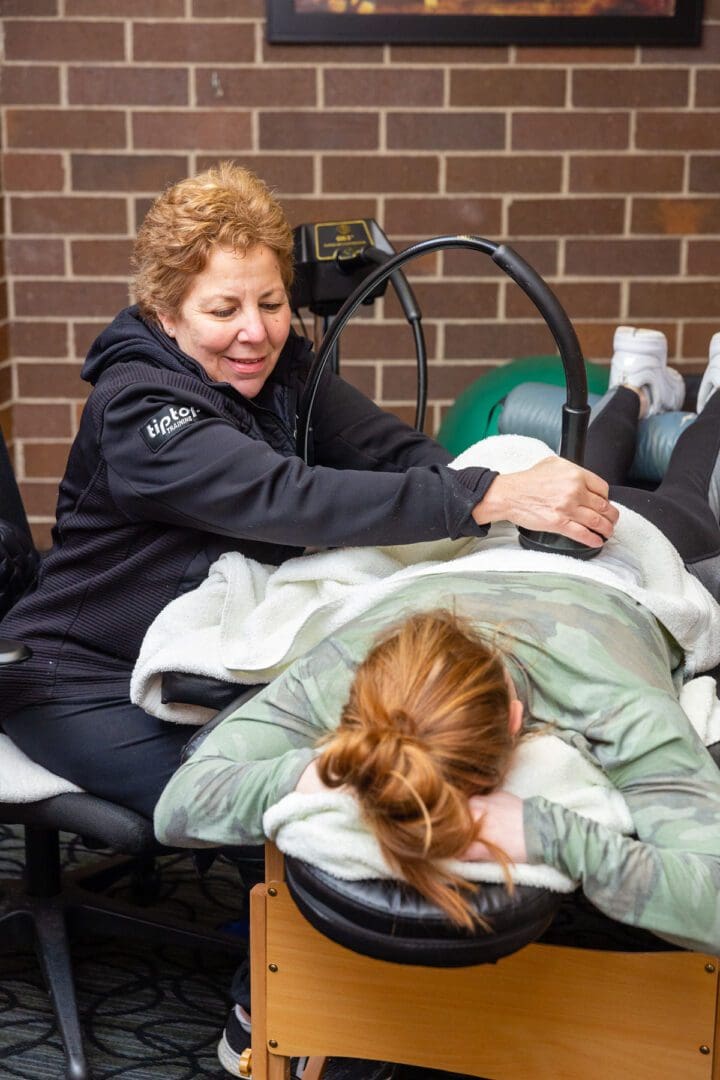 Techniques that utilize deep-tissue or deep-muscle massages are administered to affect the sub-layer of musculature and fascia. These techniques require advanced training and a thorough understanding of anatomy and physiology.
The muscles must be relaxed in order to effectively perform the deep-tissue massage. Otherwise, tight-surfaced muscles prevent the practitioner from reaching deeper musculature. It helps with chronic muscular pain and injury rehabilitation and reduces inflammation-related pain caused by arthritis and tendonitis. It is generally integrated with other massage techniques.
If you are sore from sports, everyday life, or overuse, a deep-tissue massage will offer relief. TipTop Training offers deep-tissue massage with the G5 machine to help with your muscular tightness.
Our licensed massage therapists specialize in:
We can get you pain-free and reach your goals.